WKDfm presents:

The Motley Crew
pineapple
A strange and elusive gentleman. Our main coder for the chat server who rarely visits
but leaves a wake of destruction in his path when he does, which he then fiddles with,
and fiddles with and fiddles with and hopefully, finally fixes.
********************
Roni
The Matriarch of our little family here at WKDfm.
A lady of enormous charm and elegance... and a mean WALLOP !!! should you get too cheeky.
Roni is our Radio Manager but also greets and helps all who venture on to our chat server.
********************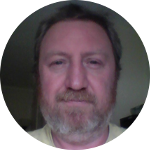 DeepThought
********************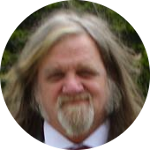 Sandy (DJ-Sandyman)
A true gentleman with a heart of gold. Spends most of his time
fixing Brightside's pc and trying to get the computer to say yessssss.
Has a great collection of norty tracks from the 1920's... nobody has dared ask him WHY????
********************
BusyElf
"Fiddler on the Roof" comes to mind with this gentleman, although "Fiddler of PC's" would be more apt.
Spends many hours fiddling with Puss and competing with Pubfarmer for the title of "Chief Flirt".
********************
Pubfarmer (DJ-Midnight)
If you're old enough you may remember The Birdman of Alcatraz, well meet our very own
Birdman of WKDfm, and ladies, the feathered variety are not the only ones he fancies.
A true gentleman who loves to flirt and has a contagious giggle he uses to great advantage.
********************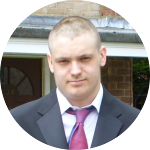 Basshunter (DJ-Brightside)
The youngest of our pack, great DJ but unlucky with pc's.
The phrase "Computer, he say Noooooooo!!!" seems to be quite apt here,
but with the resilience of youth, he bounces right back with great shows built on great music.
********************
Ronin
The latest addition to the WKDfm family, a genuine guy from the USA
bringing with him a mixture of Heavy Rock, Jazz and the Blues. But be warned,
seems to think he's Scooby-Doo and will protect his scooby-snacks with zeal
********************
Unknown
Could this be YOU ? Do you have a computer, headphones with mic, a large music collection ? Fancy been a DJ ? We are not professionals, just a bunch of friends having fun. If you have the time and fancy a go, contact Roni or DeepThought on our chat server for details.
Go Onnnn!! You know you wanna :)